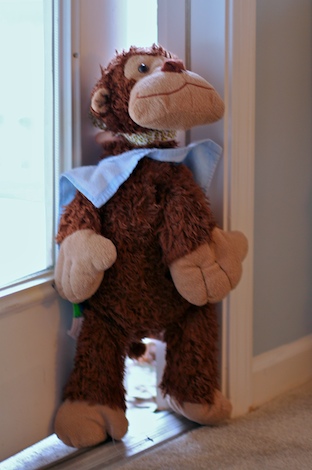 "I know a whole bunch of great games."
Said the Ape.
"And you've got some fine toys,"
Said the Ape in the Cape.
"With my games and your toys,
We'll have tons of good fun.
With no need for dry weather
or even the sun."
Then Daddy and I
did not know what to say.
For Mommy told us to
Get chores done that day.