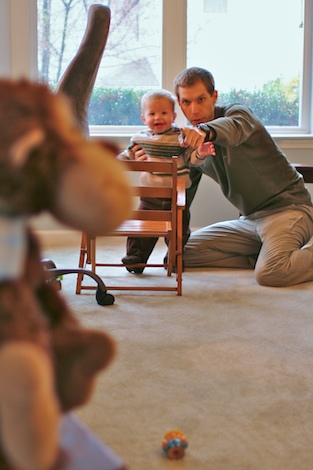 The next thing we knew
A big SWISH filled the air.
We broke our blank stares
And we leapt from our chairs.
We looked!
Then we saw him,
Our mouths held agape!
We looked!
And we saw him!
The Ape in the Cape!
And he said to us,
"Why are you
in such poor shape?
The sky may be dark
And the sidewalks all wet.
But we can pack
Loads of games
in this day yet!"